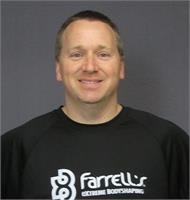 Dave Noga
Why did you start Farrell's?
I started when I was closing in on 40. I felt 40, and was ready for a change. I feel younger now than I have since high school.
How has Farrell's changed your life?
Farrell's is truly life changing. The confidence you gain shows in everything you do. Not only did I lose weight and inches, it is the number you don't see; like cholesterol and blood sugar levels that Im most proud of.
Why did you decide to instruct?
I have had fantastic instructors in my five years at the U. I looked at instructing as a challenge. To work as hard as the ones I learned from, and push others to be their best.